Our unique service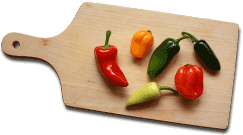 What Su Casa offers you is unique, providing
that wow factor to your party with an unrivalled
value and service, delivering high quality food
at an affordable price.
We arrive at your home or venue
fully equipped with everything we need to
produce the best quality, delicious dishes to
engage and impress your guests.
"…Su Casa's service is more than just
catering; it is a whole experience…."
With our great value Feast Menus at just £10 per guest, you can enjoy an impressive and colourful buffet of hand finished starters, followed by 2 main dishes of your choice, cooked as your guests watch and take in the smells and vibrant colours of the delicious food.
We also provide many other menus, with the theme throughout being the ability to try many dishes and experience many flavours, making you able to bespoke the menu to suit your preference.
Whether you require a buffet that is so much better than the norm, freshly cooked hot dishes, or a 3 course meal, Su Casa can provide it while going that extra mile to ensure your dinner party, celebration or event is stress free, memorable
and unique.